Announcing the Release of The Queen's Choice, the latest novel from Anne O'Brien
Out today!
'An excellent historical novelist' Sunday Express
The Queen's Choice
ANNE O'BRIEN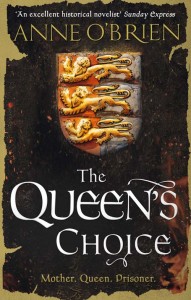 October 1396. Attending the marriage of Richard II, King of England, Joanna of Navarre encounters Henry Bolingbroke, the Earl of Derby. Their attraction is immediate and mutual, despite Joanna's marriage to the much older John, Duke of Brittany.
Several years later, Henry has been crowned King of England having overthrown the tyrannical Richard, and the recently widowed Joanna is surprised to receive a proposal of marriage from him. To accept means losing her sons, and abandoning her Regency of Brittany, but unable to discard her still-strong feelings for Henry, Joanna reluctantly agrees.
However, life in England is not what Joanna had expected. Accustomed to having her previous husband's ear and a say in matters of policy, she is shocked to find herself shut out of politics and regarded by many as an enemy for her Breton heritage. Henry is distracted by rebellions from all corners of the country, and the repeated attempts upon his life lead him to trust nobody – even his wife. Both are too proud to confront the distance that is growing between them. Alone, and with no one to confide in, can Joanna overcome her pride and make amends with her husband? And if the two reconcile, can Henry maintain his hold upon the Crown and establish himself as rightful King?
Praise for Anne O'Brien's The Queen's Choice:
'O'Brien cleverly intertwines the personal and political in this enjoyable, gripping tale.' The Times
'A gripping story of love, heartache and political intrigue.' Woman & Home
'Anne O'Brien, the much-loved historical novelist who breathes new life into forgotten medieval women, is back to enchant and enthral us with a torrid tale of love, sacrifice and rebellion at the volatile court of King Henry IV…
Packed with drama, danger, romance and history, The Queen's Choice is the perfect reading choice for the long winter nights.' Pam Norfolk, for the Press Association
'A gripping historical drama.' Bella
'Joanna of Navarre is the feisty heroine in Anne O'Brien's fast-paced historical novel The Queen's Choice.' Good Housekeeping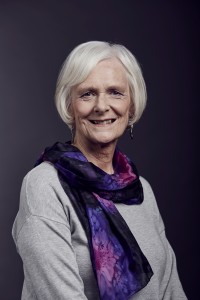 ANNE O'BRIEN was born in the West Riding of Yorkshire. After gaining a BA Honours degree in History at Manchester University and a Master's in Education at Hull, she lived in the East Riding for many years where she taught History. Leaving teaching – but not her love of history – Anne turned to novel writing and her passion for giving voice to the oft forgotten women of the medieval era was born. Today Anne lives in an eighteenth-century cottage in Herefordshire, an area steeped in history and full of inspiration for her work.
Visit Anne online at www.anneobrien.co.uk
Find Anne on Facebook and follow her on Twitter @anne_obrien
Anne O'Brien is available for interview and speaking engagements.