On Saturday 6th October the Mortimer History Society will be holding its annual Symposium in lovely Ludlow.
I will be speaking in the morning session about Elizabeth Mortimer and the enjoyment – and necessity – of bringing such invisible medieval women into the forefront of historical fiction.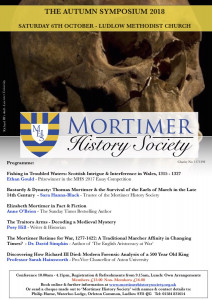 Here's the link if you need more information of place and time.  Looking forward to seeing you there.