Queen of the North
Some exciting news for  2018.
My new novel Queen of the North will be released in hardback and ebook on 31st May 2018.
A story of ambition, of betrayal and treachery, and of love.  A story of the battle for power in the north and in the Welsh Marches.  A story of great achievement and the doom of inevitable failure.
What a marvellous tale it has been for me to write.  The story of Elizabeth Mortimer and her husband Sir Henry (Hotspur) Percy.
Available for pre-order here
https://www.amazon.co.uk/Queen-North-Anne-OBrien/dp/0008225419
I love the cover!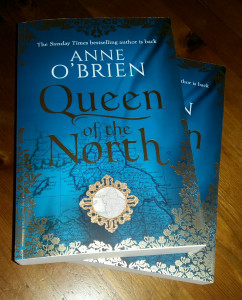 .