This giveaway is now closed.  Thank you to all who took part.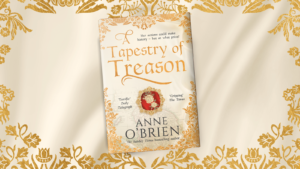 Today is Paperback Publication Day
A Tapestry of Treason: 6th February 2020
The Gripping and Tragic Story of Constance of York.
To Celebrate:
A Giveaway.
2 Signed Paperback Copies.
Leave a comment at the end of this post for a chance of winning.