This Giveaway is now closed. 
Thank you to all who left a comment to celebrate the publication of The Shadow Queen.
For All My Readers
To mark the publication of The Shadow Queen in paperback in March 2018 I am promoting a giveaway.
Two signed copies of The Shadow Queen.
Sunday Times Best Seller
'Cleverly intertwines the personal and political'
The Times
'A terrific storyteller.'
The Telegraph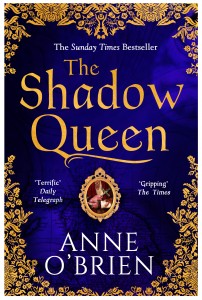 Her reputation is one of beauty, scandal and rumour.
Her royal blood makes her a desirable bride.
Her ambition and passion make her a threat.
She is mother to the child-king Richard II.
She is the power behind the throne.
She is Joan of Kent – the Shadow Queen
Leave a comment below and you might be one of the fortunate winners.
Good luck!