News
The latest news from Anne O'Brien, collated from her blog, facebook, twitter and pinterest.
Gloucester: For I have often heard my mother say I came into the world with my legs forward: Had I not reason, thin…
https://t.co/QlBn5YZcrL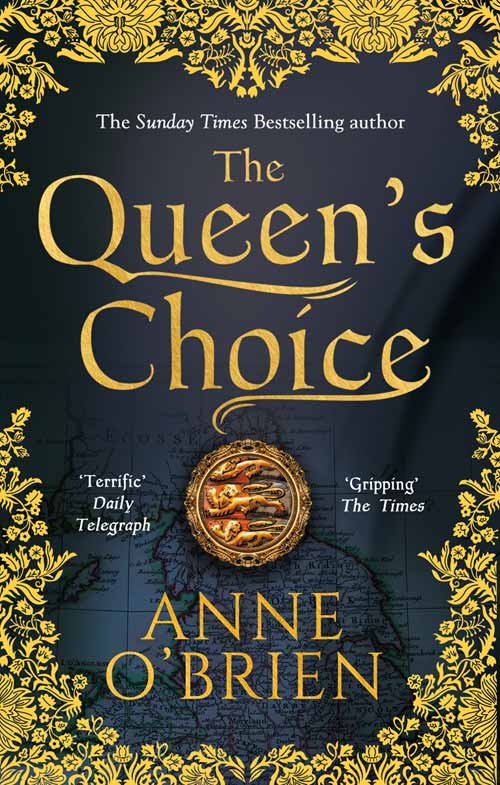 The Queen's Choice
Available in hardback and ebook from 15th January 2016
O that it could be proved That some night-tripping fairy had exchanged In cradle-clothes our children where they la…
https://t.co/rozkTg2Ddd
'...there thou makest me sad and makest me sin In envy that my Lord Northumberland Should be the father to so blest…
https://t.co/Aesa5bujw1
"A great addition to the growing list of excellent historical fiction writers who manage to combine meticulous research with imagination and storytelling verve."
Seasonal Giveaway!
A Seasonal Giveaway!  Two signed copies of A Tapestry of Treason 1399: Constance of York, Lady Despenser, proves herself more than a mere observer in the devious intrigues of her…