And Afterwards. 
What happened to the Paston family after A Marriage of Fortune.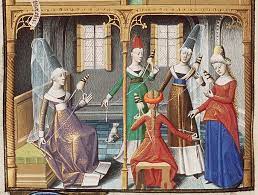 Jonty and Gilly Paston (John III and Margery)
In 1487 they became Sir John and Dame Margery Paston.  John was knighted in reward for his fighting for Henry VII at the battle of Stoke when the supporters of Lambert Simnel were defeated.  At some point  they moved out of Caister Castle into a more comfortable home at Oxnead, but the castle remained theirs.  They had a daughter Elizabeth and son William.
Margery died in 1495.  John married again to Agnes Hervy, an widow with several children, but they had no offspring of their marriage.
In 1500 John was honoured with an invitation to Court of Henry VII to welcome Catherine of Aragon as the new bride of Prince Arthur.  Sadly Margery was not alive to enjoy it.
John died at the age of 60 in  August 1504.  The male Paston line continued through his son William.
Elizabeth Paston
Elizabeth died on 1st February 1488.
In her will she bequeathed the majority of her wealth to her only daughter, Mary Browne, which ensured that Mary was financially stable and able to make her own marriage successfully.  Elizabeth, after her own experiences, saw the value of independence for a woman in achieving a marriage!
Elizabeth chose to be buried in Blackfriars with her second husband, Sir George Browne, despite his apparent treachery which brought him to the scaffold.  It shows us where her sympathies and her love lay.
 Anne Haute
What happened to Anne?  Did she find a husband and enjoy family life after Sir John's death.  We do not know!  She becomes lost in history and there is no record of what happens next for her.  There is no record of a marriage.  We are left to wish her well for the future.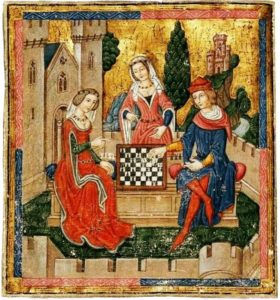 William Paston
William, Margaret's brother in law, died in 1496, still acting as legal adviser to the great and good at Court.
Before his death he came to a settlement with his nephew John over his claims on the Paston estates.  John had to borrow heavily to accomplish this by paying him off, but he saw it as a necessary evil to stop the constant litigation.  The Paston infighting came to an end.
Richard Calle
Richard  married again after Margery's death.  He married Margaret, the daughter of Andrew Trollope and Elizabeth Mundeford. They lived in Bacton, and there is a memorial to a Calle in Edingthorpe Church.  He died about 1515.
Edward Poynings
Edward returned to England with Henry Tudor. He fought in the battle of Bosworth Field for Henry  and recovered most of the lands that had fallen into the hands of the Percys, which his mother Elizabeth was thus able to enjoy during her later years.  Edward became a notable figure at the Court of Henry VII.  He died  in 1531 without an heir.  Because of this, by a quirk of fate, his lands passed to his closest male heir, a Percy, the 5th Earl of Northumberland.
Anne Paston
Anne died in 1494.  She seems to have had no children in her Yelverton marriage.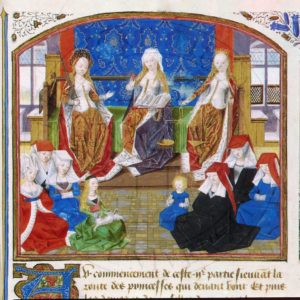 Younger Sons of Margaret and John Paston
Edmund Paston married twice; first marriage was to Katherine Spelman, widow of William Clippesby, and his second was to Margaret Monceaux.  He died about 1503.
William Paston appears to have suffered from some form of mental illness and was sent home to his brother John from his position as secretary to the Earl of Oxford where he had served for sixteen years.  He was described as being 'crazed in his mind'.  A sad end to an excellent career.  William did not marry and he died about 1505.