John Paston and Margery Brews: was this the first-ever Valentine?
Here is a short – but heart-felt – Valentine from the Fifteenth Century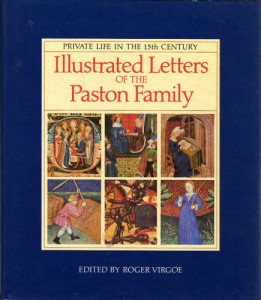 In the fifteenth century, England was torn apart by the Wars of the Roses.  Between 1455 and 1485, four kings lost their crowns, more than forty nobles lost their lives, and thousands of those who fought met a violent death.  Meanwhile in Norfolk the members of the Paston network were writing letters.  They were a family who rose rapidly up the social scale from Clement, being a good plain husbandman in 1378, to John III the King's trusty and well-beloved knight, invited by Henry VII to the marriage of his heir Arthur to Catherine of Aragon.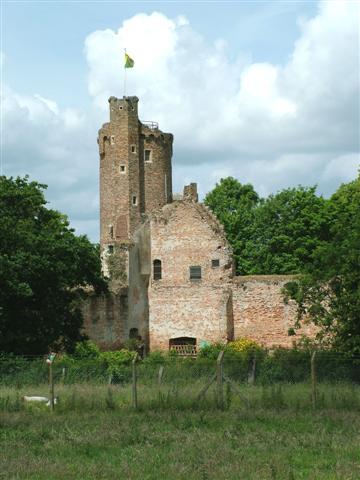 This is Caister Castle , a fifteenth century moated manor house with took the family into war against the forces of the Duke of Norfolk.  The Pastons were successful in keeping it in the family.
 So what did this ordinary rising-gentry yet otherwise unremarkable family write about?  The conflict of course, particularly their dispute with the Duke of Norfolk over the ownership of Caister Castle which ended in a full-blown siege.  But they also wrote about politics, business, shopping and love, chattering endlessly over the decades in letters between members of the family.  And one of these letters is believed to be the oldest Valentine.
 For this we have to thank John Paston III and Margery Brews.
In 1476, John III was thirty three years old and unmarried and was desperate enough for a wife to ask his brother to keep an eye out for 'an old thrifty alewife' for him.  Not the stuff of romance.
But early in 1477 he met Margery Brews, a girl probably in her late teens, daughter of a Norfolk knight.  She was not an heiress, but the family was well thought of and John fell passionately in love with her.  And she with him.
The marriage seemed doomed to failure because of bitter disputes over the size of Margery's dowry – she had three sisters whom her father must also provide for –  but their love held true.  During this prolonged betrothal, Margery wrote to John, addressing him as her 'right well-beloved Valentine.'  She pleaded with him not to leave her because of the dowry difficulties.
'If you love me, as I trust verily you do, you will not leave me therefore.  My heart bids me ever more to love you, truly over all earthly thing.'
Then Margery added her initials enclosed in the shape of a heart.
They wed eventually and it seems lived happily ever after.  They had three children.  From their letters it would appear that their love lost none of its romance.  Margery sometimes wrote to John as 'Right Reverend and Worshipful Sir' but on other occasions as 'mine own sweetheart.'  Even when the letters were full of the detail of ordinary life and for the most part very decorous, the post script often was not.
'Sir, I pray you, if you tarry  long in London that it will please you to send for me for I think (it) long since I lay in you arms.' 
This is the John Paston who was invited to the royal wedding.  Sadly Margery did not live to enjoy the occasion for she had died in 1495.
What a remarkable resource the Paston letters has proved to be to medieval historians.  Five hundred years on, the voices of this stalwart family still ring out loud and clear.  And how good to know that love blossomed for John and Margery, even in these years of upheaval,war and untimely death.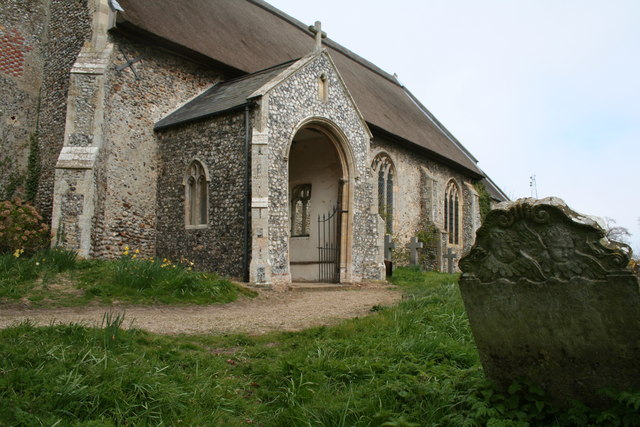 This is St Margaret's Church in Paston, Norfolk, where many of the family are buried.
How privileged we are to meet John and Margery, perhaps the first Valentine lovers.